Looking to forge stronger business bonds?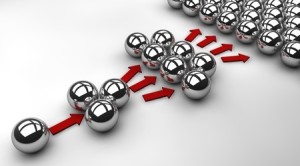 Looking for ways to develop stronger bonds with your business connections in 2016? Show some appreciation! Here are some important ways to let people know they are important to you:
Follow up right away. After an in-person meeting, follow up with an e-mail or text thanking them for the opportunity to meet. This is especially important after you meet someone for the first time. Reach out as soon as possible after an in-person meeting.
Return calls quickly.

Nothing says someone is important to you quite like a quick turn around on your response. It's one way of showing that what's important to them is important to you, too.

Find a way to help. When meeting someone new, focus not on how that person could help you, but how you might be able to help them. That's a good philosophy to have with your existing connections. There's few things in life more likable than someone who wants to help you instead of wanting something from you.
Send thank-you notes. A handwritten note is a powerful way to say thank you. If someone has done something wonderful for you, take a few minutes to let them know on paper.