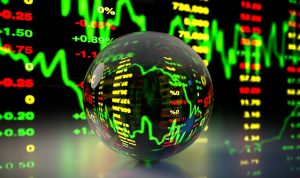 The state of the IT staffing industry
By Chris Walters, Senior Vice President, LRS Consulting Services
It's safe to say that 2022 was one crazy year.
It began with everyone still rebounding from COVID-19 pandemic restrictions and ended with headlines about major layoffs at tech firms.
Part of the rebound from the pandemic was a wave of resignations. The "quit rate" as tracked by the Bureau of Labor Statistics hit a record of 3% in November 2021 and stayed that high throughout 2022. By November 2022, the rate had declined slightly to 2.7%
Last summer, we wondered if it could be the "Forever Resignation."
November also brought headlines about layoffs at Meta and Amazon totaling more than 20,000 technical workers. And recently Microsoft announced its plan to let 10,000 workers go, a result of over hiring during the pandemic.
The media's tone in covering these layoffs has been somber; after all, 30,000 lost jobs sounds like a lot. But Mark Roberts, CEO of the IT Staffing Industry group TechServe Alliance, offered a different view of the tech sector's employment situation.
In his 'State of the Industry' webinar, Roberts noted that tech talent remains in short supply. "One recent analysis determined there were 800,000 open jobs in IT and most candidates on the market continue to have multiple job offers," he said.
He further noted that the employment market continues to be very strong, with an overall unemployment rate for the third quarter of 3.6%. IT unemployment stands at 2.3% and engineering is even lower at 1.4%. Roberts noted that economists generally consider 4% as full employment.
One trend that continued in 2022 from 2021 was a steady rise in average hourly earnings. The report for December 2022 said, "Over the past 12 months, average hourly earnings have increased by 4.6 percent," which is just slightly lower than the 4.7% increase the year before.
It's a good bet that a similar increase will continue in 2023, according to the IT Salary Report 2023 from Computer Economics. That report anticipates "anticipates that average wages for IT workers will rise 4.0% in 2023. This is the same as the 4.0% we projected last year, and it shows a strong IT job market."
How strong? The report says, "In terms of hiring, about 53% of all US IT organizations plan to increase their IT head counts in 2023. This is much lower than the 68% projected for 2022. However, it is noteworthy that only 5% of respondents plan to reduce IT head counts in 2023."
The labor market is going to be a tough one for employers who are looking for tech talent.
A year ago, I stated my belief that 2022 would be a year of continued recovery and growth, even as we continued to deal with the upheavals in the IT Staffing space. I'm not quite as optimistic for 2023 because we're beginning to see demand slip.
In addition, I think we will also see a challenge this year as more companies ask their workforce to come back to an office either several days or five days per week. As we transition to what becomes the new "normal," it may become difficult to fill on-premise positions compared to fully remote positions. This challenge could last at least a year or maybe longer.
As companies search for talent, I foresee an increased role for nearshore development teams – software development talent located in Central and South America. Because they work in the same time zone as US companies, nearshore developers really become more a part of the team because they are working when our customers work.
As we noted just last month, LRS Consulting Services is positioned to meet the need for nearshore development in 2023 and beyond with our Fulcrum Consulting partner.
Offering nearshore IT staffing is simply another way that we are here to serve our clients and consultants. From the beginning of pandemic restrictions, we worked to sharpen our focus on hiring managers and consultants.
Possibly because of that increased focus, we were fortunate to post a good fiscal year. Our goal this year, as always, is to be an even better partner to our clients and consultants.
So, please, let us know what we can do to serve you.