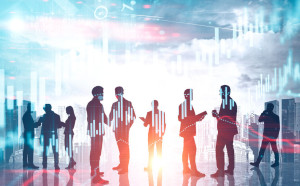 Fulcrum announced the addition of a F500 customer to it national portfolio of clients.
"The addition of this client will allow us to leverage our recent investments in digital transformation and AI," said Eric Mahler, Founder and CEO of Fulcrum. "This customer will get the best analytical minds in the industry to support their need for meaningful insights to support growth in customers and profitability. After a lengthy qualification process Fulcrum was chosen because of its analytics expertise, AI tool vendor alignment and transformation guidance experience."
About Fulcrum Consulting: Drawn to the company's client focus and consultant first philosophy, large businesses have turned to Fulcrum Consulting for business guidance, near shore development capabilities and digital transformation services to help them meet their business goals and objectives. Founded in 2003, Fulcrum Consulting has grown to become a market leader in management consulting, near shore development and digital transformation consulting services. Please direct questions to inquiry@fulcrumconsult.com.