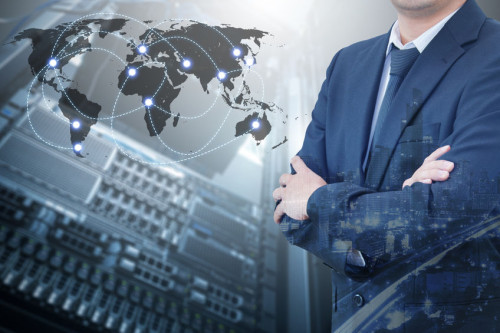 Are you new to technology and sometimes have a hard time following what people are talking about? Or do you need to elevate your internet security or implement new IT services and there are so many tech words associated with these activities that you don't understand?
These kinds of questions are common and illustrate the common struggles many companies we work with face on a daily basis. Tech terminology can be tough to understand, which is why we've identified five of the most common terms below. Whether you're new to tech or just need to brush up on some of the latest words in the industry, we got you covered.
Here are five commonly used, but often misunderstood tech terms:
Cloud: Since we are a cloud technology solutions company, of course, this is going to be the first term we include. The "cloud" is defined as a data center stocked with servers that are connected to the Internet.
Cloud computing: This term is highly popular among technology companies today and for a good reason. "Cloud computing" is essentially a delivery of hosted services over the internet. Cloud computing allows businesses to store files, documents and other important information online rather than relying on a company infrastructure to store all of that data.
Backup: Have you ever lost an important file due to a computer issue? Not a fun experience, right? A backup describes the process of retrieving data from any internet-connected device should your organization experience a business interruption, catastrophic failure or even the inability to access your place of business.
IP address: This term is short for "Internet Protocol address." In other words, an IP address is a number assigned to a device that uses the Internet Protocol for communication. It is highly important to keep your IP addresses protected to help prevent hacking from cyber criminals.
Disaster Recovery Plan: This is a plan that helps an organization prepare for computer-related disasters like a website going down, a security breach, a fire, hard drive failure and so on. Disaster recovery plans consist of an implementation plan for recovering your website and IT services in the event that something goes wrong. Statistics show that on average, more than 40 percent of businesses that do not have a Disaster Recovery Plan go out of business, so it's crucially important for every organization have one.
Of course, there are so many confusing technology terms that it's nearly impossible to list and define them all. But with these terms in mind, you can start getting on the road to a more prosperous working environment. Do you have any questions about any technology terms? If so, leave a comment below.