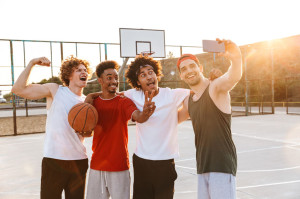 Every manager wants to inspire their employees and be responsible for productive team members who work well together. Unfortunately, even with the best hires, this doesn't happen on its own. Employees usually need some regular time to connect with each other on non-work activities in order to come back and work together with better communication and collaboration. Finding team-building activities that everyone will actually enjoy can be tricky. Here are some ideas to try in your office.
Game night: Nostalgia is real among millennials, so break out the board games. From Battleship and Connect Four to Monopoly and Sorry, bringing board games into the office can help take away some of the workplace formality that often comes with working alongside other professionals.
Trivia teams: Trivia teams pack bars across the country every night. Skip the alcohol and bring the trivia to your office for some good-natured competition – and to see who has the most classic movie knowledge or who's the biggest science buff.
Volunteering and community service: The team that serves together, stays together. Taking an afternoon to work at a food pantry, community garden, or even run a 5k as a team is a great way to both do some good and bond as a group.
Dinner party: This is a more relaxed getting to know you activity that you might try in new employee meetings. Instead of asking the usual questions of "Where were you born?", "Cat or dog?", or "What's one thing you love?", you can ask your team if they could pick three people to have dinner with, alive or dead, who would it be? You can learn a lot about someone – including the things you have in common – by knowing who they'd like to spend their time with.
Team-building exercises don't have to feel awkward and forced. Creating connection isn't about a series of endless questions – it's about quality time and facilitating conversations that help coworkers feel more comfortable with each other to keep the lines of communication open for the long-run.