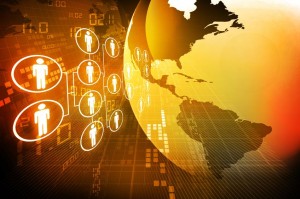 QUEBEC CITY, CANADA, April, 2019 – "This year's symposium saw a large cross section of digital leaders participate in this exclusive international event," said Eric Mahler, Founder and CEO of Fulcrum.
Fulcrum took part in this annual invite-only event to facilitate a dialog across the travel and transport segment to address the digitization opportunities facing the largest domestic and international carriers. This year represented the 25th symposium. Participants included senior levels and came three business sectors: airlines, aviation-related businesses and businesses totally unrelated to the aviation industry to provide a different perspective on the changing business landscape.
"This year's conversation will be focused on digitalizing and integrating operations with the commercial side of the business to improve the customer experience," says Nawal Teneja, the symposium host and leading Airlines industry expert. "We believe there is money and efficiencies being left on the table by airlines focused on the commercial side of the business and overlooking the digitalization of operations. For organizations that figure this out, they will have a competitive advantage unlike any other," says Teneja.
"Fulcrum is proud to participate in this dialog with leaders across the largest companies across the globe. We expect to generate interesting insights that will help our clients advance their goals for ongoing digitalization," says Eric Mahler.
About Fulcrum Consulting: Drawn to the company's client focus and consultant first philosophy, large businesses have turned to Fulcrum Consulting for business guidance, nearshore development capabilities and digital transformation services to help them meet their business goals and objectives. Founded in 2003, Fulcrum Consulting has grown to become a market leader in management consulting, nearshore development and digital transformation consulting services. Please direct questions to montgomery.cortland@fulcrumconsult.com.