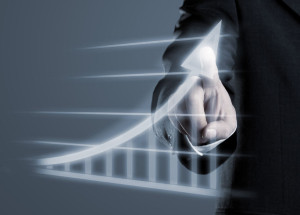 ST LOUIS, MO, January, 2019—Fulcrum Consulting, a leading provider of management consulting, near shore development and IT professional services, today announced results for the full year ended December 31, 2018.
"We are pleased with the strong ending to 2018," said Eric Mahler, chief executive officer and founder, Fulcrum Consulting. "2018 started slowly but project billings picked up as we progressed through the year. The strength of our overall business model and our underlying financial performance for 2018 reflect increasing demand across our client base to improve their digital capabilities and to become better positioned strategically. We were encouraged by growing demand across all of our geographies and business segments for the year, particularly with our nearshore operation in Argentina." Mahler continued, "Travelling the country during the past year has left me increasingly excited about our core capabilities, customer reception and people of Fulcrum Consulting. I have been particularly impressed by the conversations I have had with clients, who spoke to the ways we have worked with them to make a difference in their businesses. These conversations have confirmed for me the many opportunities we have in 2019 to leverage our capabilities and accelerate growth". "We are proud to be working with some of the largest F500 companies and governmental organizations in the country as we help them address their strategic, operational and technical needs." "Thank you to our clients, consultants, partners, family and friends for giving us inspiration, patience, help and hard work during 2018."
About Fulcrum Consulting: Fulcrum helps companies thrive in a business environment affected by competitive threats, customer demands and constantly evolving technologies. Founded in 2003, Fulcrum powers digital transformation through its business advisory, near shore development capabilities and innovative technology services to drive growth for your business. Please direct questions to montgomery.cortland@fulcrumconsult.com.