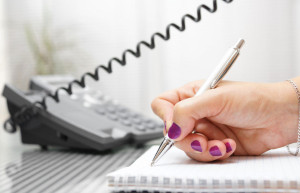 It seems like there's never enough time to get everything done. Constant emails, meetings, reviews, and deadlines mean that more and more, managers are eating lunch at their desk, staying late, and still feeling like they're falling behind. Here are some ways to help you get more out of your workday.
Move more: Studies show that people who are more active at work get more done. Sit-stand desk users, for instance, find that adding more movement to their day by simply standing to take phone calls or work on emails helps them not just feel better, but also get more done.
Take a break: It sounds counterproductive – how can walking away from your desk to not work help you do more work? But the truth is that breaks are healthy. It gives your brain and your body some time to reset and come back to your desk refreshed. Build water breaks or office walks into your day to keep the productivity up.
Automate email: Email is a huge time suck. It's revolutionized the way we communicate and is certainly a necessary and useful business tool, but it's also a huge distraction. We have our email inboxes open all day and a constant flow of new emails can interrupt progress on a project or just pile, slowing down effective communication. You can easily set up your inbox with filters so that emails from priority people or projects get sent straight to your inbox, while other email can be looked over later. We also recommend scheduling your day so that you can break up your time to feature designated email maintenance. An hour or two in the morning and an hour or two in the afternoon usually gives people enough time to get a handle on their inbox – some people even designate an extra hour of follow up and research time so that their email time doesn't get taken over by just one message.
What are your go-to productivity hacks? Do you power through your afternoons with a coffee or a power walk? Do you lock your office door after 3 pm? Everyone has their secrets for balancing their days to help get more done. From more movement to better task delegation, the productivity possibilities are endless.