Being the best manager you can be means bringing your best self into the office every day. Here are some things to remember to help you unlock your true leadership potential.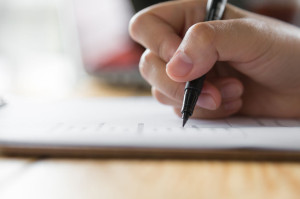 Never stop learning. Whether it's an annual conference and seminar, a new on-site training, a graduate certificate or just finishing a new business book every month, learning is key to growth. Environments where learning and knowledge are fostered connect you with different viewpoints and help you generate new ideas.
Take time out. What motivates you? What makes you feel refreshed? What's something that taps into a sense of peace or productivity? Make sure to do more of that. Does running before work make you feel more clear-headed? Make sure to get in your run before you get to the office. Does traveling help you feel more centered? Use your PTO and have your staff step in more while you take a break. Does reading make you feel energized? Start a book club at work or read on your lunch break. Whatever makes you feel more focused and helps you come back to work rejuvenated should be a priority.
Set goals. You need more than just sales quotas or hiring goals. Your goals should be unique and personal to you. Having a goal helps you define the "why" behind your work. Maybe it's something small, like introducing yourself to someone from a different department or pitching a new idea to your boss, but having goals to work towards keeps us from getting stuck in the daily grind and gives us a growing sense of accomplishment and confidence that can make us better leaders.
Doing your best work is fueled by being your best self. It's not always easy to find the time in our busy lives to keep stretching ourselves, but it's one of the best ways to journey towards our leadership potential.