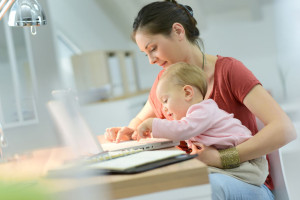 It's not easy trying to accommodate two vastly different groups of people, but when it comes to working parents and child-free employees, you might find their concerns and desires more similar than you might expect. While child-free employees sometimes feel cheated by a system that seems to accommodate parents' concerns (e.g., leaving work early to pick up children from school), it is possible to address both groups of employees without hindering your team's productivity or your workplace's family-friendliness. Here are some useful strategies for managing both working parents and childless employees:
Equalize the Flexibility Factor
This is important for working parents and child-free employees alike. For working parents, flexibility is crucial because life happens. Sometimes, kids get sick or injured, schools have emergencies, and a screaming toddler who doesn't want to get dressed for preschool one day prevents even the most patient, dedicated parents from getting to work the minute they're supposed to be there. Child care is also expensive, and many child care facilities have rules about dropping off kids too early or picking up kids too late (some centers charge a fee for parents who arrive late!), so harping on employees for infrequent incidents or leaving on time instead of staying late to complete a project isn't a wise move for any manager who wants to maintain employees' job satisfaction and team morale.
On the other hand, employees without children might have outside concerns that warrant similar levels of flexibility, such as care for an aging parent, emergency trips to the veterinarian for a old or sick pet, unexpected housing repairs, car break-downs and other issues. To improve relations between working parents and child-free parents on your team, it's important to offer the same level of flexibility to all employees when it comes to mishaps, unexpected incidents, and general desires to spend more time with their loved ones.
Develop Family-Friendly Policies for Your Workplace
To make your workplace more family-friendly, consider possible telecommuting options (even if it's just working from home one morning or one day each week). As a manager, this might be more of an HR issue or company policy matter beyond your control, but you can still advocate for change on behalf of your employees. You can also try planning more family-friendly events so that employees who are parents can participate with everyone else.