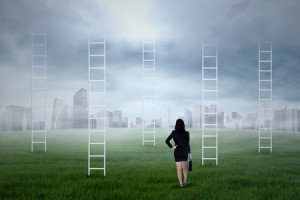 Looking for ways to grow and succeed in your career? Here are three great ways to develop your skills and knowledge:
Join a professional group or meetup. Want to be able to meet with other like-minded professionals? Join a professional group related to your industry. Not only do professional groups provide great information and tips on progressing in your field, they also have a wealth of experienced members who have been exactly where you are now.
Stay up to date on your industry. Regardless of your industry, it's important to keep up to date with the latest practices and technology. The more you know about what's going on in your field, the more appealing you'll be to potential employers and future business partners. You don't have to read every book ever published on a topic or area of business, but it's always a good idea to have more knowledge of what's going on in your business niche.
Attend a conference. Want to hear from professionals in your field? Every profession, from authors to manufacturing enthusiasts, hold conferences throughout the year. While these generally cost a bit of money, they're worth investing in, as they showcase panels filled with experts that can give you great advice, industry insight and tips on growing as a professional. Not only that, but they also provide easy access to industry leaders and potential contacts.