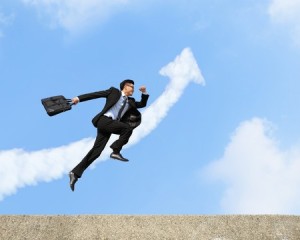 Are your employees passionate about their work? Are you? Workers — executive, managerial and non-managerial — who have passion for their work can have a tremendously positive impact on their company's growth and success.
Here are three great ways to develop more passion in your workplace:
Ask employees which projects or areas of the company they are most interested in, even if it's totally different than what they are doing now. Provide opportunities for employees to move into positions and to manage projects better suited to them, even if it's not the most convenient for you.
Provide opportunities for employees to connect with others both in the firm and in their industry. Attending industry conferences and events are great ways to re-connect and re-energize.
Take enough vacation time — preferably unplugged from computers and electronic devices — each year. Encourage your employees to do the same and make it clear that taking vacation is a good thing. A culture in which employees feel guilty about taking time off can lead to a burned out, not passionate workforce.
Find ways to celebrate employees and teams that have brought passion to your company. Share what they are doing companywide and if appropriate, via your social media channels.
Many employers believe that fostering employee passion in an existing workforce is difficult. But research shows that it's not as difficult as you may think. Research shows that older workers are just as likely to be passionate as younger workers. Size of a company doesn't matter, either. And passion can be found at any level of a company's structure, including the front line.