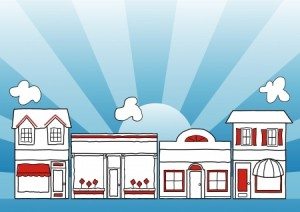 While most people talk about large mega-corporations and conglomerates, it's small businesses that propel our economy forward. In fact, small businesses make up over 99% of all American employers.
If you are a small business owner,  you know the ultimate success or failure of small businesses directly impacts your bottom line. A healthy small business sector represents a rising tide that lifts all boats.
Curious as to the state of small business in America? Check out these statistics:
35% of small/mid-sized businesses view lead generation as the most significant challenge in 2016.
72% of small/mid-sized businesses expect their revenue to increase at least ten percent in 2016.
71% of small/mid-sized businesses expect growth in 2016.
50% of small businesses plan to hire more employees in 2016.
While small businesses may not generate as much money as large corporations, they are an absolute pillar of local economy. Small businesses provide new employment opportunities and act as building blocks of community prosperity.
Small businesses don't always stay small. Michael Dell started out selling customized discs and computers from his college dorm room. Today Dell Computers is a global player in the personal and enterprise PC market.
Small businesses are able to quickly adapt to changing economic circumstances. Being customer-oriented, small businesses generate a huge amount of brand loyalty, a crucial factor in riding out the hills and valleys of economic booms and busts.
Are you an entrepreneur or small business owner? If so, we thank you. Without your contribution, local communities would be unable to support themselves. We appreciate all that you do in enriching our neighborhoods and wish for continued small business success in 2016, and beyond!